Why BigBlueHost?
Windows Hosting with .NET Support
Fast, Free 24/7 Support
Money Back Guarantee
Host Unlimited Domains
Affordable Webhosting
Web Host Control Panel
99% Server Uptime
Plan Flexibility
100% Dependable
Security Features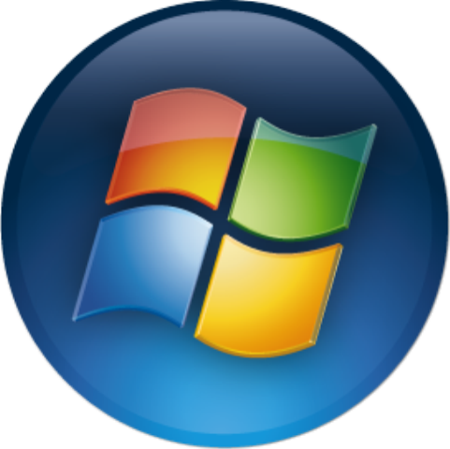 WINDOWS ASP .NET HOSTING PACKAGES

Our Windows Hosting allow you to host ASP and .NET applications. Our plans allow your business to run all the applications you need for your growing business. If you would like to start reselling your own hosting visit our new Hosting Reseller Plans.
Features
Windows Starter
Windows Pro
Windows Business
Windows eCommerce
Monthly Hosting Price
$395
$795
$1295
$1995
Annual Hosting Price
Free One Month
No Set Up Fee
Best Deal
$4345
$8745
$14245
$21945
Setup Fee
$000
$000
$000
$000
Storage Space
2,000 MB
6,000 MB
(6 GB)
15,000 MB (15 GB)
30,000 MB (30 GB)
Bandwidth / Transfer
50 GB
(50,000 MB)
200 GB
(200,000 MB)
400 GB
(400,000 MB)
800 GB
(800,000 MB)
Free Domain Name
No
No
Yes (upon request)
Yes (upon request)
Addon Domains
Hosted Websites on One Account
2
10
20
Unlimited
Free DNS Switchover
Yes
Yes
Yes
Yes
30 Day Money Back Guarantee
Yes
Yes
Yes
Yes
ASP.NET
Yes
Yes
Yes
Yes
Plesk Hosting Control Panel

Yes
Yes
Yes
Yes
Windows Server 2003
Yes
Yes
Yes
Yes
Nightly Backups
Yes
Yes
Yes
Yes
Dedicated IP Address
No
No
Yes
Yes
Shared Secure Socket Layer (SSL)
No
Yes
Yes
Yes
Stateful Firewall
Yes
Yes
Yes
Yes
SQL Databases
unlimited
unlimited
unlimited
unlimited
FTP Accounts
(File Transfer Protocol)
unlimited
unlimited
unlimited
unlimited
(SSH)
No
No
Yes
Yes
Website Statistics Awstats - Track Your Visitors
Yes
Yes
Yes
Yes
Free Search Engine Submission Tool
Yes
Yes
Yes
Yes
www.yourname.com
Yes
Yes
Yes
Yes
FrontPage Extensions
Yes
Yes
Yes
Yes
Sub Domains (members.yourdomain.com)
1
unlimited
unlimited
unlimited
Domain Parking (DNS Hosting)
1
5
10
15
Free Domain Transfer
(Managed on BigBlueHost)
No
Yes
Yes
Yes
Domain Pointers
No
Yes
Yes
Yes
Redundant Multiple Connections
Yes
Yes
Yes
Yes
WebMail Horde and NeoMail
(yourname@yourdomain.com)
Yes
Yes
Yes
Yes
POP3 and IMAP Email
(Send Email Through Outlook, Endora, etc)
unlimited
unlimited
unlimited
unlimited
Email Spam Assassin
Yes
Yes
Yes
Yes
Free Shopping Cart
Yes
Yes
Yes
Yes
Mailing List Software
(email list management)
Yes
Yes
Yes
Yes
Server Side Includes (SSI)
Yes
Yes
Yes
Yes
One Click Site Backup
Yes
Yes
Yes
Yes
Raw Logs / Error Logs
Yes
Yes
Yes
Yes
MIME Types
Yes
Yes
Yes
Yes
Apache Handlers
Yes
Yes
Yes
Yes
Custom Error Pages
Yes
Yes
Yes
Yes
Message Board Forums
Yes
Yes
Yes
Yes
Pre Installed Chat Rooms
No
Yes
Yes
Yes
24 Hour FTP Access
Yes
Yes
Yes
Yes
.htaccess File Permission
Yes
Yes
Yes
Yes
Script Center + CGI-BIN
Yes
Yes
Yes
Yes
Perl Modules (Perl Version: 5.8.7)
Yes
Yes
Yes
Yes
Windows 2003
Yes
Yes
Yes
Yes
PHP (PHP Version: 5.1.6)
Yes
Yes
Yes
Yes
Foreign Language Control Panel
Yes
Yes
Yes
Yes
99% Up Time
Yes
Yes
Yes
Yes
24/7 Customer Service
Yes
Yes
Yes
Yes
Monthly Subscription Rate
$395
$795
$1295
$1995
Annual Subscription Rate
Free One Month
No Set Up Fee
Best Deal
$4345
$8745
$14245
$21945