Why BigBlueHost?
Fast, Free 24/7 Support
Money Back Guarantee
MySQL Hosting
Web Host Control Panel
99% Server Uptime
Cpanel
100% Dependable
Security Features
PHP Hosting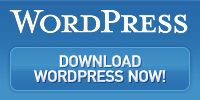 BigBlueHost © 2003-2007
WordPress Web Hosting

BigBlueHost hosts thousands of sites many of which are blogs. Worpress has become one of the most popular blogging software. We currently offer
free wordpress templates
for you to choose from to skin and personalize your blog. BigBlueHost offers wordpress hosting for as little as $3.95 per month.
Click here for wordpress web hosting